Treoir Council Members – Elected at the 2021 AGM
Dr. Evelyn Mahon: *Chairperson of the Board*
Council Role: Audit and Finance subcommittee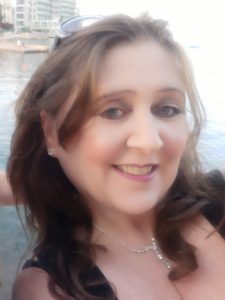 Louise Bayliss: SPARK
Louise holds an MSc in Equality Studies. She is the campaign coordinator with Focus Ireland, co-founder and spokesperson of S.P.A.R.K. and special appointee to the social justice committee of the Society of St. Vincent De Paul on lone parent issues.
Passions: Louise is interested in children's rights, poverty among lone parent households and housing.
Council Role: Council Member.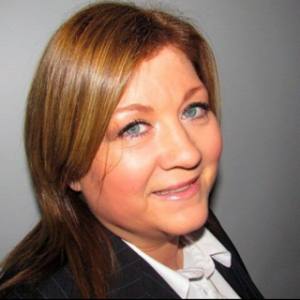 Adele O'Connor: Doras Buí
Adele O'Connor is currently the programme coordinator in Doras Buí CLG. A board member of Coolock Development Council. She is working with marginalized members of society including Lone Parents, Young People, New Communities, and Travellers. Adele has delivered training including Sexual Health Awareness, FETAC Personal and Interpersonal Skills, Computer Skills and Meditation and Stress Management. Adele has several qualifications her most recent university qualification was completed in Dublin City University in 2015, gaining a Graduate Certificate in Social Enterprise and Innovation. She has a Bachelor and Masters degrees in Applied Social Studies, a Diploma in Community & Youth Work, all achieved at NUI Maynooth. She has a certificate in 'Personal Development & Self Caring practices' with the Irish College of Humanities & Applied Science.
Passions: She has a keen interest in improving her community, enjoys working with young people while also being involved in the community garden, this included cross border training with other communities. She has an inherently entrepreneurial spirit and has been involved in family businesses as well as establishing her own business importing and exporting goods internationally. Adele was the Master of Ceremonies at several celebrations of Doras Buí. She is currently a board member of St Paul's youth club; she is also part of the North Dublin Trialogue core group.
Council Role: Policy Subcommittee. Part of a collation of organisations currently working on the research proposal, to enhance the lived experience of lone-parent families in Ireland.
Rosemary Grant
Rosemary trained as a social worker at Trinity College, Dublin. Having been a student in the Rotunda Hospital during my training, all of her work experience has been in the area of medical social work in maternity, neonatal and gynaecology settings. She worked for two years in the maternity unit of St James Hospital and in the Coombe Women and Infants University Hospital until her retirement in 2019.
Passions: She has a particular interest in issues affecting lone parents including housing, income protection, birth registration and legal issues.
Council Role: Additional role on the policy subcommittee.
Catherine McCurdy: Barnardos
Robin Hanan
Council Role: Policy Subcommittee.
Lorraine Barry:  Ringsend & Irishtown Family Resource Centre
Marian Barnard: Anew Company Secretary
Council Role: Audit and Finance subcommittee
Patricia O'Donovan
Council Role: HR subcommittee