The Irish Network Against Racism have today released an online resource package for understanding racism in Ireland in response to what has been called
an unprecedented interest and  level of queries about racism in Ireland
The Understanding Racism package contains a downloadable booklet called Understanding Racism (attached here), which gives a comprehensive answer in an Irish and international historical context to the question "what is racism?". The booklet is accompanied by a web page entitled "Racism in Ireland Today – what are the issues?", a useful jumping-off point for the main issues which shape the state of racism in Ireland, with links to further resources and INAR's policy positions. The resource also contains a practical information resource with links called "10 things you can do about racism."
It has taken the tragic death of George Floyd to galvinise a global consciousness about racism. This has clearly been a tragedy for George Floyd's loved ones and for black and minority communities everywhere. But racialised brutality against minorities is not news to those of us who are from minority backgrounds, so in that context we are comforted by what we see as the opening of the whole nations eyes to the reality of racism as faced by minorities, and a thirst to understand more.
Said Claudia Hoareau, member of INAR's Board of Directors
We welcome this desire to engage and learn more. As a member of INAR, I am proud of the resources we have developed for harnessing that curiosity and forging it into concrete and practical actions to ensure that Ireland does not continue down the road to the type of entrenched, systemic racism we see in the US. I hope that white Irish settled people can seize this opportunity to do the work in informing themselves about racism, and continue to hold the space open for minorities voices to be heard in the conversation on racism that is at last beginning
Ending racism starts with YOU!
The online resource pack is available to download here.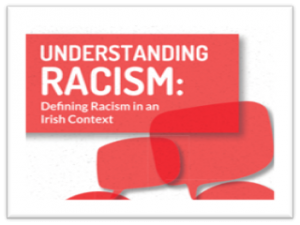 #BlackLivesMatter #StopRacism